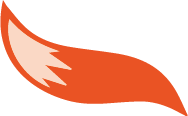 Garlic Recipes
Basic Garlic Butter Recipe
Ingredients:

1 cup salted butter softened
2 garlic cloves, minced
Add in additional herbs and spices to taste
Directions:
Combine ingredients together in a small bowl. Serve with bread or over hot vegetables, etc.
---
---
---
Basic Basil Pesto Recipe
Ingredients:
2 cups fresh basil leaves
1/2 cup freshly grated Parmesan cheese
1/2 cup extra virgin olive oil
1/4 cup pine nuts or sub other nuts/sunflower seeds
3 garlic cloves, minced
1/4 teaspoon salt, more to taste
1/8 teaspoon freshly ground black pepper, more to taste
Directions:
Combine all ingredients in food processor.
Use on sandwiches, meats and pizza, in various pasta dishes, etc.
---
---
---
Scape Compound Butter Recipe
Ingredients:
1/4 cup scapes, cut an inch in length
1 softened stick butter, salted (or unsalted then add in 1/2 tsp sea salt)
Optional: 1 tsp lemon juice
Directions:
Put chopped scapes into food processor/blender or mince finely using a knife.
Once minced, add softened butter. Blend.
Double recipe as needed- so 4 sticks/ 1 lb butter do 1 cup chopped scapes or adjust to your flavor preference.
Store in covered container in fridge or wrap into log to refrigerate or freeze. Can also use silicone and put in freezer bag.
---
---
---
Basic Scape Pesto Recipe
Ingredients:
1 cup scapes, cut into 1 inch pieces
1/4 pine nuts, or nut substitute
1/3 cup Parmesan cheese, grated
1/3 cup olive oil
1-2 Tbsp lemon juice
Optional: add 1/2 cup basil, spinach or substitute
Directions:
Add all to blender/food processor and blend.
*May have to slowly add in more oil to your liking for consistency. Store in air tight container for up to two weeks or freeze using ice cube trays or silicone and storing in freezer bag.
---
---
---